<!- sidebar-file='/sites/www.stdomschool.org/web/stdom/_zumu_sidebar.html' -->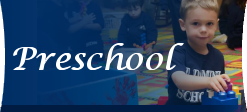 <!!!!!!!!!!!!!!!!! TWITTER !!!!!!!!!!!!!!!!!!!!!!> Tweets by @StDomSchool <!!!!!!!!!!!!!!!!!! END TWITTER !!!!!!!!!!!!!!!!!!!!!!!!!>
Featured Video

News and Announcements

Parent Teacher Conference Schedule
Parents may begin to schedule their December parent-teacher conference by clicking the link below. First-trimester report cards will be distributed during parent-teacher conferences, which will be held on Friday, December 6.
Saint Dominic's Extracurricular Fine Arts
The Show Choir is open to all students in Grades 4 through 8. The Show Choir is a singing and dancing ensemble that performs at area nursing and care facilities, school concerts, and during prayer services. Rehearsals are held during recess time. Fourth and fifth grade students will practice on Mondays, and sixth - eighth grade students will practice on Thursdays. Mrs. Burlington is looking forward to a great year and meeting many new faces! If you have any questions, please do not hesitate to contact Mrs. Burlington at kburlington@stdomschool.org. For registration information for this activity, please click below.
It's Show Time!
The 2020 Drama Club production of Willy Wonka JR is underway! Students who are interested in joining the cast and crew, please click below to register. A mandatory parent meeting will be held on Thursday, October 3 at 3:00 P.M. in the Parish Center.
Saint Dominic Parish Music Ministry
Announcements regarding parish choirs such as a bell choir, youth choir, and parish choir will be made soon.
STEMbotics Lego Robotics After School Program
STEMbotics is proud to offer a 2019 STEMbotics Lego® Robotics after school program for Saint Dominic School students. STEMbotics combines STEM enriched coding with state of the art software and equipment to build & program robotic models.
Join us at Point Creamery!
Catholic High School Open House Dates and Admission Test Dates (pdf)
Seventh and eighth grade students are encouraged to attend the open houses at our local Catholic high schools. Each high school has its own admission/application process. Feel free to contact the high schools directly for individual questions and additional information. Click below for Open House and Test Dates.
School Spirit Wear (pdf)
Show your "spirit" for St. Dominic School! We have partnered with the Uniform Shop to bring families a great selection of SDS apparel. Take advantage of the various shirts, pants, jackets, hats and more that display your SDS Blue Jay spirit. Please utilize the attached order form and send your orders in with your check to the Uniform Shop. Orders are due by September 20. Click below for the Spirit Wear Order Form!
School Portraits
Students in Grades K-7 will have their school pictures taken on Wednesday, October 2. Students may wear their school uniforms or dress-up/casual clothes. Students should be modestly attired. Shirts with inappropriate sayings and extremely short skirts will not be permitted. Students in the eighth grade will have graduation portraits taken on Tuesday, October 1.
Message From Your P.T.A.
The Saint Dominic School P.T.A. would like to wish the students and families a wonderful start to the 2019- 2020 school year. We are excited to be working on behalf of the students, families, and staff to enrich the learning experience of the children and build a strong community within our school.
September Lunch Menu
Saint Dominic School provides a hot food service program for students in kindergarten through eighth grade.
Before and After Care Information
Saint Dominic School's extended care program offers supervision for our students enrolled in our 3 & 4-year-old pre-school and kindergarten through eighth grade. A safe and caring environment is provided with opportunities for peer interaction.
Saint Dominic School Cross Country
Registration for Saint Dominic School's Cross Country Team began this summer. Parents, if you have not registered your child and wish to do so, please
click here
. All students in kindergarten through eighth grade are eligible to join the team.
St. Dominic Youth Group Ice Cream Social
All seventh and eighth grade students are invited to attend an ice cream social sponsored by St. Dominic's Youth Group, the Torch, on Sunday, September 15 from 6:00 P.M. - 7:30 P.M. in the Community Room. St. Dominic's Youth Group has many fun and exciting events planned for this year. Come play some games, mingle, & stay for some ice cream, too!

If you have any questions, contact stdomtorch@yahoo.com.
Calendar

.
Tue Sep 24
Join SDS families and meet our PTA at the Point Creamery in Point Pleasant from 3:00 P.M. - closing
Sat Sep 28
St. Dominic's Oktoberfest from 6:00 P.M. - 10:00 P.M.
Diocesan P.T.A. Conference at Saint James Elementary School, Red Bank
Mon Sep 30
Communication Alert
Tue Oct 1
Eighth Grade Cap & Gown Individual Portraits
Wed Oct 2
Individual Portraits for K-7
Thu Oct 3
Fall Fundraiser Ends
Fri Oct 4
First Friday Mass at 11:00 A.M. (Gr. 8)
Early Dismissal (PreK at 12:00 P.M. & K-8 at 12:30 P.M.)
Mon Oct 7
P.T.A. Meeting at 7:00 P.M.
Rosary Prayer Service at 1:15 P.M.
National Junior Honor Society Induction Ceremony (following Rosary Prayer Service)