<!- sidebar-file='/sites/www.stdomschool.org/web/stdom/_zumu_sidebar.html' -->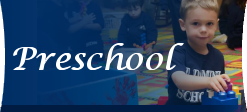 <!!!!!!!!!!!!!!!!! TWITTER !!!!!!!!!!!!!!!!!!!!!!> Tweets by @StDomSchool <!!!!!!!!!!!!!!!!!! END TWITTER !!!!!!!!!!!!!!!!!!!!!!!!!>
Featured Video

News and Announcements

Saint Dominic School Takes 1st Place at St. Rose High School Invitational Scholastic Bowl
Congratulations to the Saint Dominic School Scholastic Bowl Team for their first place finish at the Fifteenth Annual St. Rose High School Invitational Scholastic Bowl on October 22, 2018. Team members competed against nine local elementary schools in one subject area: Kayla Celano (Math), Sarah Davis (Spanish), Anthony Gualano (Social Studies), Francis Mailley (Religion), Peter Marchi-Fortin (English), Thomas Meehan (Current Events), Ava Morgan (Science), Anthony Pugliese (Geography), and Harrison Smith (Spelling). The team won a $2000 tuition credit at St. Rose High School for placing first! A special congratulation goes to Francis Mailley who received a $1000 tuition credit at St. Rose High School for placing first in Religion. The students were wonderful representatives of Saint Dominic School, and they are to be congratulated for their efforts. We are so proud of the team, and we look forward to next year's competition! We also extend a special thank you to their parents for their support and enthusiasm.
Saint Dominic School Named a 2018 Blue Ribbon School
U.S. Secretary of Education Betsy DeVos recognized Saint Dominic School as a National Blue Ribbon School for 2018. We are one of just 49 non-public schools honored nationwide!

In a video message to the honorees on October 1, U.S. Secretary of Education Betsy DeVos said, "We recognize and honor your important work in preparing students for successful careers and meaningful lives. Congratulations on your students' accomplishments and for your extraordinary commitment to meeting their unique needs."

The coveted National Blue Ribbon Schools award celebrates our school's overall academic excellence and affirms the hard work of educators, families, and communities in creating safe and welcoming schools where students master challenging and engaging content.

On November 7-8, the Secretary and the Department of Education will celebrate with 300 public and 49 private school honorees at an awards ceremony in Washington, D.C.

Our sincere gratitude is extended to the community of Saint Dominic's! We could not have achieved this prestigious honor without the hard work of our faculty, staff, and students, and the loving support of our school parents and parish family.

We hope you will help us celebrate this achievement by sharing the news on social media. Please follow us on Facebook, Twitter, and Instagram and share our posts with your networks. Please use our hashtags: #BlueJayPride and #ILoveSDS
Five Catholic Schools Awarded National Blue Ribbon Status
Click below for the link to the segment at the Catholic Schools Mass when Mrs. JoAnn Tier announced the five National Blue Ribbon School winners from the Diocese of Trenton.
November Lunch Menu (pdf)
Please click below for Saint Dominic School's November lunch menu and snack information.
Rosary Prayer Service
The month of October is dedicated to our Blessed Mother and the Holy Rosary. Saint Dominic School's kindergarten - eighth grade students participated in a Rosary Prayer Service on Wednesday, October 17. All families are encouraged to pray the rosary everyday!
National Junior Honor Society Induction Ceremony
Twenty-four seventh grade students were officially inducted into the National Junior Honor Society on Wednesday, October 17. The ceremony was held in Saint Dominic's Church and a reception for the new NJHS members and their families followed in the Community Room. Congratulations, students! We are very proud of you!
Before and After Care Information
Saint Dominic School's extended care program offers supervision for our students enrolled in our 3 & 4-year-old pre-school and kindergarten through eighth grade. A safe and caring environment is provided with opportunities for peer interaction.

Supervision will be available on scheduled school days only. Before Care hours are 6:45 A.M. - 8:00 A.M. (PreK-3 & 4-year-old hours are 6:45 A.M. - 8:30 A.M.) and After Care hours are 2:50 P.M. - 6:00 P.M. (PreK-4-year-old hours are 2:30 P.M. - 6:00 P.M.)
Calendar

.
Today:
Mon Nov 19
Confirmation at 4:00 P.M.
Early Dismissal (PreK at 12:00 P.M. & K-8 at 12:30 P.M.)
Tue Nov 20
Third Grade Thanksgiving Feast
Thanksgiving Prayer Service at 2:00 P.M.
Wed Nov 21
School Pep Rally at 10:30 A.M.
Students Dress in Blue & White
Early Dismissal (PreK at 12:00 P.M. & K-8 at 12:30 P.M.)
No After Care
Thu Nov 22
Happy Thanksgiving!
Thanksgiving Recess
Fri Nov 23
Thanksgiving Recess
Sun Nov 25
Advent Wreath Gathering & Christmas Wreath Sale
Mon Nov 26
First Reconciliation Meeting for 2nd Grade Parents at 7:00 P.M.
Fri Nov 30
Communication Alert
End of 1st Trimester
Mon Dec 3
P.T.A. Meeting at 7:00 P.M.