<!- sidebar-file='/sites/www.stdomschool.org/web/stdom/_zumu_sidebar.html' -->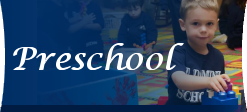 <!!!!!!!!!!!!!!!!! TWITTER !!!!!!!!!!!!!!!!!!!!!!> Tweets by @StDomSchool <!!!!!!!!!!!!!!!!!! END TWITTER !!!!!!!!!!!!!!!!!!!!!!!!!>
Featured Video

News and Announcements

Stockings for Soldiers Thank You
The Saint Dominic School NJHS and the Brick American Legion Auxiliary would like to thank all those who donated items for the Stockings for Soldiers collection this month. The collection will provide holiday cheer for our brave men and women serving overseas who will not be home for the holidays. As always, your generosity is greatly appreciated!
PTA Mixer for PreK & Kindergarten Parents
Click below for more information.
Mobile Device Threats and Protection Seminar
CYBERteach is proud to present the second of several Cyber Security Threat Seminars, "Mobile Device Threats and Protection," on Tuesday, December 10 from 6:30 P.M. - 8:30 P.M. in Saint Dominic's Community Room. Click below to register for this seminar.
PreK (4), Kindergarten, & First Grade Christmas Concert
The Christmas Concert for PreK(4) - First Grade and a Nativity Presentation will be held on Monday, December 16 at 6:30 P.M. in the Parish Center. The students in PreK(4), Kindergarten, and First Grade are looking forward to bringing all of us the Christmas spirit. The story of the Christmas Nativity will be presented by 7th & 8th grade students and a short selection of Christmas songs will be performed by advanced students in the SDS Band!
St. Dominic's Hosts Thanksgiving Dinner for Veterans
Saint Dominic's was proud to host a Thanksgiving dinner in the Parish Center for 150 local veterans on Thanksgiving Day. The dinner was sponsored by Waves of Health, a nonprofit medical outreach organization, whose mission is to "support the primary health care needs of underserved communities in the developing world and to educate others about the medical challenges in the developing world." The dinner was an opportunity to thank the veterans for their service and the sacrifices they and their families have made to protect our freedom. The event was organized by Stacy Speidel, one of Saint Dominic School's distinguished alumni. Stacy, we are so proud of you for organizing this wonderful event and for living your faith through service to others!
Patriot's Pen Essay Contest Winners
Each year, VFW Post #8867 sponsors the "Patriot's Pen" essay contest for middle school and high school students in Brick. Students in Mrs. Marzocca's eighth grade and Mrs. Miller's seventh grade language arts classes submitted entries on this year's topic "What Makes America Great". Click below for the list of winners.
Saint Dominic Annual Spelling Bee
Saint Dominic School will hold its Annual Spelling Bee on Tuesday, December 17 at 9:00 A.M. in the Parish Center. Forty students will participate from grades four to eight. The students will be chosen from their homeroom Spelling Bees. The winner of the SDS Spelling Bee will represent our school at Monmouth University in March. The Bee is sponsored by the Asbury Park Press. Good luck to all of our contestants!
National Geographic Bee
On Wednesday, December 18 at 9:00 A.M., nine sixth, seventh, and eighth grade students will compete in the National Geographic Bee. The students qualified as candidates for this competition by scoring at the top of their classes in a geography test given during their social studies class. The student who wins Saint Dominic School's Geographic Bee will take a written test, and those results will determine the student's eligibility for the New Jersey Geographic Bee held in the spring. Good luck, candidates!
Saint Rose High School Invitational Scholastic Bowl: Saint Dominic's Takes 1st Place!
Congratulations to the St. Dominic's Scholastic Bowl Team! They placed first at the Sixteenth Annual St. Rose High School Invitational Scholastic Bowl in Belmar, NJ, on October 22, 2019.
Order Saint Dominic School's 2019-2020 Yearbook Today!
The 2019-2020 Saint Dominic School Yearbook is now available to purchase online. Yearbooks will be offered at a discounted rate of $35 until November 15th. After that date, yearbook prices will return to the regular rate of $40. Click below to make a purchase and for more information about eighth grade baby picture ads.
Diocesan Tuition Assistance For 2020-2021 School Year (pdf)
Diocesan Tuition Assistance Program. Financial awards are made based on financial need. In order to ensure a fair and impartial analysis, applications are made through FACTS Management. Please note that the deadline to apply for tuition assistance is February 14, 2020. Click below for further information and to apply for tuition assistance.
Parent Teacher Conference Schedule
Parents are able to schedule their December parent-teacher conference by clicking the link below. First-trimester report cards will be distributed during parent-teacher conferences, which will be held on Friday, December 6. Conferences are an important piece of the success of the school life of any child.
Before and After Care Information
Saint Dominic School's extended care program offers supervision for our students enrolled in our 3 & 4-year-old pre-school and kindergarten through eighth grade. A safe and caring environment is provided with opportunities for peer interaction.
Calendar

.
Today:
Mon Dec 9
Solemn High Mass of the Blessed Virgin Mary at 7:00 P.M.
Tue Dec 10
Mobile Device Threats & Protection Seminar at 6:30 P.M. in the Community Room at 7:00 P.M.
Wed Dec 11
PreK Individual Portrait Retakes & Group/Team Pictures
Fri Dec 13
Communication Alert
Mon Dec 16
Christmas Concert (PreK(4) - Grade 1) at 6:30 P.M.
Tue Dec 17
SDS Spelling Bee at 9:00 A.M. (Grades 4-8)
Wed Dec 18
SDS Geography Bee at 8:45 P.M. (Grades 6-8)
Fri Dec 20
Early Dismissal (PreK at 12:00 P.M. & K-8 at 12:30 P.M.)
No After Care
Mon Dec 23
Christmas Vacation
School Closed
Tue Dec 24
Christmas Eve
Christmas Vacation
School Closed