<!- sidebar-file='/sites/www.stdomschool.org/web/stdom/_zumu_sidebar.html' -->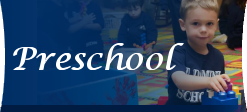 <!!!!!!!!!!!!!!!!! TWITTER !!!!!!!!!!!!!!!!!!!!!!> Tweets by @StDomSchool <!!!!!!!!!!!!!!!!!! END TWITTER !!!!!!!!!!!!!!!!!!!!!!!!!>
Featured Video

News and Announcements

Open House & Registration Dates and Times (pdf)
Saint Dominic School, a 2018 National Blue Ribbon School of Excellence, will host three open house events during the last week of January. Saint Dominic School's open house events are great opportunities to visit the school for parents looking for a faith-filled, academically excellent education for their children. Tours will be provided by Saint Dominic's student and parent ambassadors, and registration packets will be accepted for PreK (3 & 4 year olds) through Grade 8 for the 2020-2021 school year. Click below for more information.
Eighth Grade Students Win First Place in the New Jersey Stock Market Game
Saint Dominic School is proud to announce that a team of eighth grade students has won first place in the Middle School Southern Division of the fall session of the New Jersey Stock Market Game! MaryKate Flanagan, Josie Gondek, and Giovanni Pescatore diligently researched various companies to invest $100,000 in stocks, bonds, and mutual funds. Over 300 teams competed in this three month session, and the team attained over a 21% growth return on their investments! The students truly enjoyed the challenge of the Stock Market Game because it connected classroom economics lessons with real-life decision-making. The annual Awards Ceremony will take place in May at Stockton University. We are extremely proud of our Stock Market "experts," and congratulate them on their amazing accomplishments!
Ice Skating & Ice Bumper Car Night
Grab your gloves and your coat and join your friends for an evening of skating on Friday, January 24. Click below for more information.
Patriot's Pen Essay Winner Update
In November, seventh grader Emma Ward took 1st Place in the Patriot's Pen Essay Contest "What Makes America Great" sponsored by the Brick VFW Post #8867 and advanced to the district level. Her essay took 1st Place again at the District level and will be forwarded to the New Jersey VFW for competition at the state level. VFW State Patriot's Pen results will be announced at a dinner held on February 8 at VFW Post 2290 in Mannville, NJ. Congratulations to Emma and best wishes for continued success.
STEMbotics Winter 2020
STEMbotics is proud to offer their Winter 2020 STEMbotics Lego® Robotics after school program. STEMbotics combines STEM enriched coding with state of the art software and equipment to build & program robotic models. Each week, student will be using LEGO® Education's STEM Robotics equipment & software to build *NEW* models each class. The students will build LEGO® models featuring working motors and sensors; program their models; & explore a series of cross-curricular, theme-based activities while developing their skills in science, technology, engineering, & mathematics as well as language, literacy, & social studies.

STEMbotics is also proud to offer a Winter 2020 STEMbotics STEM Story Builder after school program for students between the ages of 4 and 6 years old. Each class will consist of a read aloud of a folktale with discussion of story elements. This will provide students with the opportunity to re-enact the story through building/creation and/or props for play acting. This program will also allow the students an opportunity for extension of story involving the use of technology. Students will use iPad drawing pad to either illustrate setting, devise alternate ending, or record self-retelling story. Click below for more information.
SDS Spelling Bee
Saint Dominic School held its Annual Spelling Bee on December 17, 2019. Forty students participated from grades four through eight. The students spelled some very challenging words! Our top two spellers were from the seventh grade. Thomas Schneider won first place and Julian McFarlane won second place. Thomas will represent our school and compete with other top spellers from local schools. Good luck, Thomas!
Saint Dominic's Annual Geographic Bee
On December 18, 2019, nine finalists competed in the National Geographic Bee Contest. The top scorers from Grades 6-8 on the Preliminary Geography Bee test participated in this annual competition. The students answered questions about cultural and physical geography in front of a packed crowd in the Saint Dominic School Parish Center. Congratulations to our nine finalists:. Santino DeMatteo, Madison Koehlor, Daniel Mailley, Justin Fabbricatore, Antonio Pontoriero, Ricky Storz, Megan Ebinger, Mitchell Hnatt, and Julie Minarick. The students answered some very difficult questions, and in the final round, Antonio Pontoriero and Ricky Storz went head to head. Congratulations are extended to seventh grader, Ricky Storz, who after passing the online National Geographic Bee Qualifying Test, could move on to the State Competition in April 2020. We wish Ricky the best of luck in the next level of the Bee!
Stockings for Soldiers Thank You
The Saint Dominic School NJHS and the Brick American Legion Auxiliary would like to thank all those who donated items for the Stockings for Soldiers collection this month. The collection will provide holiday cheer for our brave men and women serving overseas who will not be home for the holidays. As always, your generosity is greatly appreciated!
Patriot's Pen Essay Contest Winners
Each year, VFW Post #8867 sponsors the "Patriot's Pen" essay contest for middle school and high school students in Brick. Students in Mrs. Marzocca's eighth grade and Mrs. Miller's seventh grade language arts classes submitted entries on this year's topic "What Makes America Great". Click below for the list of winners.
Saint Rose High School Invitational Scholastic Bowl: Saint Dominic's Takes 1st Place!
Congratulations to the St. Dominic's Scholastic Bowl Team! They placed first at the Sixteenth Annual St. Rose High School Invitational Scholastic Bowl in Belmar, NJ, on October 22, 2019.
Diocesan Tuition Assistance For 2020-2021 School Year (pdf)
Diocesan Tuition Assistance Program. Financial awards are made based on financial need. In order to ensure a fair and impartial analysis, applications are made through FACTS Management. Please note that the deadline to apply for tuition assistance is February 14, 2020. Click below for further information and to apply for tuition assistance.
Before and After Care Information
Saint Dominic School's extended care program offers supervision for our students enrolled in our 3 & 4-year-old pre-school and kindergarten through eighth grade. A safe and caring environment is provided with opportunities for peer interaction.
Calendar

.
Today:
Fri Jan 24
Progress Reports (K-2)
Ice Skating & Ice Bumper Car Night 5:30 P.M. - 7:30 P.M.
Sun Jan 26
Catholic Schools Week Begins
Catholic Schools Week Mass at 9:00 A.M.
Open House from 10:30 A.M. - 12:00 P.M.
Scholastic Book Fair
Mon Jan 27
School Volunteer Appreciation Day
Bus Driver Appreciation Breakfast
Scholastic Book Fair
Scholastic Book Fair Family Night from 6:30 P.M. - 8:30 P.M.
Tue Jan 28
Open House (PreK 3 Yr. - Grade 3) from 9:00 A.M. - 11:00 A.M. & 1:00 P.M. - 2:00 P.M.
Scholastic Book Fair
Wed Jan 29
Open House (PreK 4 Yr. & Grades 4-8) from 9:00 A.M. - 11:00 A.M. & 1:00 P.M. - 2:00 P.M.
Scholastic Book Fair
Thu Jan 30
Student Appreciation Day
Mega Party for PreK - Grade 8
Student Appreciation Luncheon
Communication Alert
Scholastic Book Fair
Spring Fundraiser Begins
Fri Jan 31
Teacher Appreciation Day
Scholastic Book Fair
Mon Feb 3
Re-enrollment Contracts Due
Wed Feb 5
First Holy Communion Meeting for 2nd Grade Parents at 7:00 P.M. (Community Room)
Fri Feb 7
First Friday Mass at 11:00 A.M. (Gr. 6)
Early Dismissal (PreK at 12:00 P.M. & K-8 at 12:30 P.M.)
Valentine Dance for Grades 7 & 8 at 7:00 P.M.
Sat Feb 8
Father - Daughter Dance at 6:30 P.M.