<!- sidebar-file='/sites/www.stdomschool.org/web/stdom/_zumu_sidebar.html' -->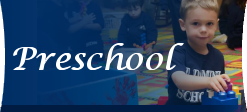 <!!!!!!!!!!!!!!!!! TWITTER !!!!!!!!!!!!!!!!!!!!!!> Tweets by @StDomSchool <!!!!!!!!!!!!!!!!!! END TWITTER !!!!!!!!!!!!!!!!!!!!!!!!!>
Featured Video

News and Announcements

Parent Teacher Conference Schedule
Parents are able to schedule their December parent-teacher conference by clicking the link below. First-trimester report cards will be distributed during parent-teacher conferences, which will be held on Friday, December 6. Conferences are an important piece of the success of the school life of any child.
Mr. Steve Pricone Releases Chapter Book
Did you know that we have a published author in our midst? SDS STEM Lab teacher, Mr. Steve Pricone recently published a young adult chapter book, They're Here You Know. It is the story of a 14-year old girl who, as a result of the death of her father and the Alzheimer's disease affecting her beloved grandmother, is sent on a quest to prove the existence of the paranormal, specifically ghosts, and thus, an eternal soul. An Amazon reviewer described They're Here You Know as a "heart warming and well-wrought story of love that cannot be diminished by dementia" and "a testament to how science and faith can coexist in our world and in our hearts." Mr. Pricone's book is available for purchase on Amazon, and 10% of the profit will go to Alzheimer's research. Mr. Pricone has also published 15 plays, a humorous cookbook, and a science activity book. Congratulations, Mr. Pricone!
Saint Dominic's Extracurricular Fine Arts
The Show Choir is open to all students in Grades 4 through 8. The Show Choir is a singing and dancing ensemble that performs at area nursing and care facilities, school concerts, and during prayer services. Rehearsals are held during recess time. Fourth and fifth grade students will practice on Mondays, and sixth - eighth grade students will practice on Thursdays. Mrs. Burlington is looking forward to a great year and meeting many new faces! If you have any questions, please do not hesitate to contact Mrs. Burlington at kburlington@stdomschool.org. For registration information for this activity, please click below.
It's Show Time!
The 2020 Drama Club production of Willy Wonka JR is underway! Students who are interested in joining the cast and crew, please click below to register. A mandatory parent meeting will be held on Thursday, October 3 at 3:00 P.M. in the Parish Center.
Saint Dominic Parish Music Ministry
Announcements regarding parish choirs such as a bell choir, youth choir, and parish choir will be made soon.
STEMbotics Lego Robotics After School Program
STEMbotics is proud to offer a 2019 STEMbotics Lego® Robotics after school program for Saint Dominic School students. STEMbotics combines STEM enriched coding with state of the art software and equipment to build & program robotic models.
Catholic High School Open House Dates and Admission Test Dates (pdf)
Seventh and eighth grade students are encouraged to attend the open houses at our local Catholic high schools. Each high school has its own admission/application process. Feel free to contact the high schools directly for individual questions and additional information. Click below for Open House and Test Dates.
Message From Your P.T.A.
The Saint Dominic School P.T.A. would like to wish the students and families a wonderful start to the 2019- 2020 school year. We are excited to be working on behalf of the students, families, and staff to enrich the learning experience of the children and build a strong community within our school.
Before and After Care Information
Saint Dominic School's extended care program offers supervision for our students enrolled in our 3 & 4-year-old pre-school and kindergarten through eighth grade. A safe and caring environment is provided with opportunities for peer interaction.
Calendar

.
Today:
Mon Oct 21
Confirmation Meeting for Parents of 7th Grade Students at 7:00 P.M.
Thu Oct 24
St. John Vianney High School's Open House from 7:00 P.M. - 9:00 P.M.
Sat Oct 26
Entrance Exam for Christian Brothers Academy
Wed Oct 30
Communication Alert
Thu Oct 31
Halloween Parade at 1:00 P.M.
Fri Nov 1
All Saints Day Mass at 11:00 A.M. (Religion Service Club)
Winter Uniforms Begin
Early Dismissal (PreK at 12:00 P.M. & K-8 at 12:30 P.M.)
Sat Nov 2
All Souls Day
Catholic High School Placement Test
Mon Nov 4
P.T.A. Meeting at 7:00 P.M.
Fall Fundraiser Pickup & P.T.A. School Uniform Exchange from 2:45 P.M. - 6:30 P.M. in the Parish Center