<!- sidebar-file='/sites/www.stdomschool.org/web/stdom/_zumu_sidebar.html' -->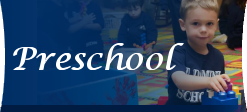 <!!!!!!!!!!!!!!!!! TWITTER !!!!!!!!!!!!!!!!!!!!!!> Tweets by @StDomSchool <!!!!!!!!!!!!!!!!!! END TWITTER !!!!!!!!!!!!!!!!!!!!!!!!!>
P.T.A. News & Events
Saint Dominic School P.T.A.
The Parent Teacher Association shall respect and foster the established school policies and practices as set forth by the Bishop, the Department of Catholic Schools, the pastor and the principal. (from the Constitution and Bylaws of the Diocese of Trenton PTA)                        
Welcome to the Saint Dominic School P.T.A.!
The P.T.A. helps facilitate multiple events and initiatives in coordination with Mrs. Tonkovich to build a strong school community and enhance our children's learning experience.
The efforts made by the families of Saint Dominic School through volunteerism and fundraising are deeply appreciated by the students, staff and faculty, and a glowing example of the great things a community can achieve when working together.  We welcome new members or extra help at any event. Please feel free to contact us.
P.T.A. Contact Info
Board
Co-President
Shannon Simpson
Co-President
Stacie Bradley
Co-Vice President
Sara Schunk
Co-Vice President
Colleen Blake
Secretary
Holly Carafa
Treasurer
Lauren Radsniak
Committee Chairs
Fundraising
Jennifer Drew
Hospitality
Nicole Lehman & Katie VanGaasbeck
Spirituality
Kelly Ferullo
Programs & Activities
Maria Fabbricatore
Legislative & Publicity
Jennifer Luddy
Class Parents
| Grade | Chairperson |
| --- | --- |
| K - 2nd | Dailany Michelli & Laura Gartner |
| 3rd - 5th | Jennifer Bryer & Jennifer D'Erasmo |
| 6th - 8th | Dawn Logan & Jackie Deresz |